Mike Turner of Coventry grew the pumpkins shown using Rooster pelleted manure, they weighed 662LBS / 300 KG and 463 LBS / 210 KG respectively, the walls of the 662 LB pumpkin were 10 inches thick. (Originals available)


---
Received from Mr D Milner from Goole, East Yorkshire.

Dear Sir /Madam
I feel must put pen to paper and compliment you on your product "Rooster".

Some years ago I planted a row of eight varied decorative trees including a Rowan (Mountain Ash). All of the trees flourished except the Rowan tree. Over the years it has declined and looked very sad despite the application of a wide range of fertilisers.

Last year was the worst ever; very little leaf cover and sparse berries. Having only used Rooster on flowebeds in the past I thought I would give it a try on the Rowan tree.

This sping that same tree is virtually unrecognisable - it is a joy to behold already even with the buds (loads of them!) only at an early stage. The greatest pleasure is yet to come when, as now seems certain, we shall see a large crop of red berries.

Many thanks I am most grateful. (Condensed, original available)
---
Received from Mr R Hitch, West Midlands.

Dear Sirs

I have been a keen gardener for forty years. Most of the leading brands of fertiliser I have tried, but this year I bought a tub of your "Rooster" & what a product, I have used it on lawns, flower beds, hanging baskets and also as a liquid feed.

The results have been fantastic, thank you for a great fertiliser. I shall certainly be using it again next year. (Condensed, original available).


---
Received from a Mr G Oakland from Doncaster.
Dear Sirs, I wrote to you last year to thank you for your excellent product. I entered the Doncaster in Bloom competition in two classes and received a very highly commended. The soil here is very sandy and needs lots of help. I gave it three dressings of Rooster last year and the results were excellent. You sent me a fourteen kg bag as a gesture of thanks. I started this year, again using your product and entered the competition. The judges came twice during July and can you imagine my suprise when I was invited to meet the Mayor. I won second prize for the best kept grassless garden and was highly commended for the best kept garden. (condensed, originals available)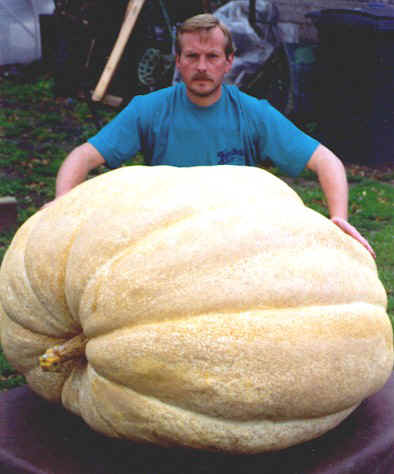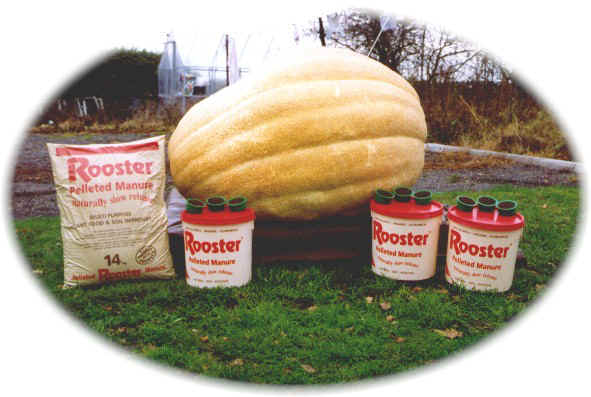 Received from Ms F J Spencer from Southhampton.
Dear Sirs, I thought you might be interested in a very strange story. Whilst fertiizing the ground with your Rooster Pellets, my dog came behind me and ate some of the pellets that I had not been quick enough to dig in, this happened a few times, he loved them! All through his life, he is now fourteen and a half years old, he has suffered from a poor coat with loss of hair and bald patches, faith healers, vets and old wives tales could do nothing for him. That was until he ate Rooster. His coat is now magnificent! Just think, it may be a cure for baldness. (condensed, originals available)